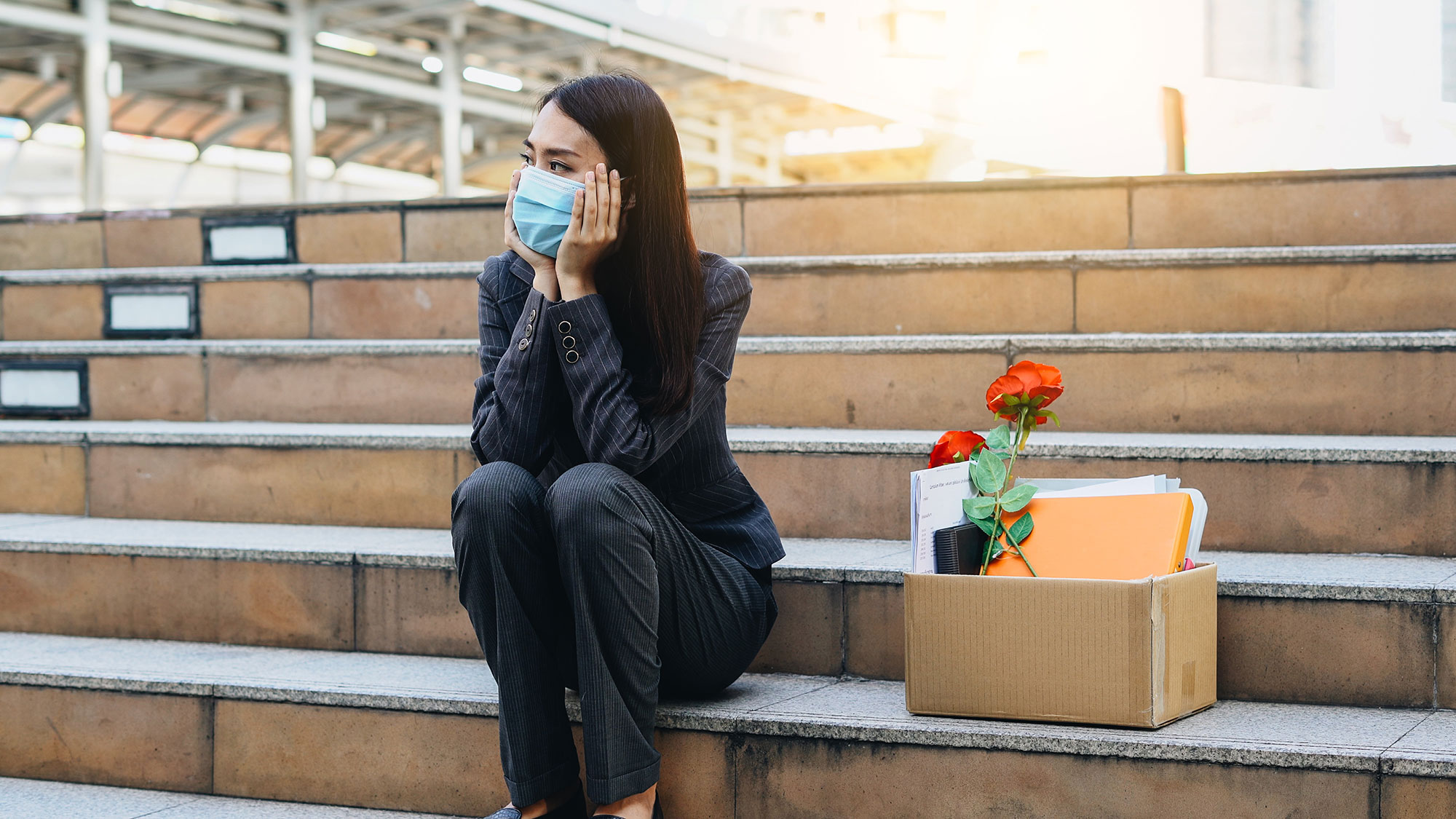 With the pandemic starting to wind down and many of us going back to work, you may be asking yourself, "Is now a good time to change careers?" You have to ask yourself whether you want to go back to your old job (if it is even still available), or if you want to start a new career? Even after the pandemic ends, over 85 million jobs will be lost to automation by the year 2025, according to Forbes. From factory workers and retail, to food service as well as many other industries, we will see a rise in automation, and many people will need to reinvent their careers. So, the answer to "Is it a good time to change careers?" is an overwhelming "Yes!"
So, what is a good career to change to? There is a growing need for Medical Assistants, Medical Office Assistants and Dental Assistants. While many other industries are automating and technology is making some workers obsolete, there is still a great demand for Medical, Medical Office and Dental Assistants. Jobs that can only be done in person and by a human will still be in demand. According to the U.S. Bureau of Labor Statistics, the projected growth of Medical Assistants is 19 percent in the next decade. Medical Office Assistants and Dental Assistants are also on a growth trend over the next decade(U.S. Bureau of Labor Statistics). So, what you really have to ask yourself is, "If not now, when?"
Why Attend a Vocational School?
A good way to start a new career is to attend a vocational school. You can change careers in as little as 9 months rather than years and move into a growing profession in Dental and Medical Assisting. These are only some of the benefits of attending a vocational school:
A Quick Change
Did you know that you can become a Medical Assistant or Dental Assistant in as little as 9 months? Or a Medical Office Assistant in as little as 6 months? A vocational school's curriculum focuses only on what you need to start your new career. Just the classes that will teach you how to perform as a Medical Assistant, Medical Office Assistant or Dental Assistant. Vocational schools help you change your career to an in-demand industry.
Industry-Experienced Instructors
It can be difficult changing careers, but at a vocational school you will have industry experienced instructors helping you every step of the way. Our instructors have been working in the medical and dental industries for many years and were once where you are now. These instructors know what employers are looking for and are dedicated to helping you prepare for your new career. They are available for any questions you may have and offer one-on-one attention as needed.
Hands-on Experience
The best part about a vocational school program is all the hands-on experience you will get from lab work and an externship. After learning the theory behind Medical and Dental Assisting, you complete hands-on procedures to reinforce the knowledge that you have gained. Repetition is key to muscle memory, and you will spend a portion of your time getting hands-on experience in the Medical and Dental fields. At the end of the coursework, you will complete an externship, closely supervised by a medical or dental professional. This experience will look great on your resume when you start looking for your first job after graduation.
Career Services
You won't be alone, when looking for a new job after graduation. Our career services advisors will help you network with community practices to find the right match for you. They will help you with resume building, mock interviews and job fairs, so that you present yourself in the very best light when you start your job hunt. Although we can't guarantee a job after graduation, we will do our best to assist you in your job searching efforts.
Final Thoughts
Changing careers can be a stressful decision. You want to make sure you are making the best decision for your future. PCI Health Training Center understands this and helps you every step of the way from applying to school all the way through to graduation and assisting you in finding a new job. Take the first step and secure your future with a new career with the help of PCI Health Training Center.
Want to Learn More?
Think it is a good time to change careers?  If you are interested in learning how you can start a new career by attending PCI Health Training Center, contact us for more information on how to start a rewarding career today.
Medical Assistant Program
The Medical Assistant Program prepares you to work as an entry-level medical assistant. Within this general career category there are several specialty areas, including medical administrative office assistant, clinic assistant, clinic tech, medical office manager, phlebotomist and physical therapy aide in a doctor's office, clinic or hospital out-patient clinic.
Medical Office Assistant Program
The Medical Office Assistant Program is designed to prepare you to work as an entry-level medical front office assistant, receptionist, insurance biller, insurance collector, appointment scheduler, medical secretary, or medical records clerk in health care centers, clinics, hospitals, ambulatory care centers and medical billing offices.
Dental Assistant Program
The Dental Assistant Program prepares you to work as an entry-level dental assistant, dental receptionist, office manager or dental hygienist assistant in a dental office, specialty practice, or dental clinic.
**PCI firmly upholds its policy of nondiscrimination. Inquiries regarding policy may be directed to TitleIXCoordinator@pcihealth.com.
For more information about our graduation rates and other important information, please visit our website at www.pcihealth.edu/consumer-information. The Dental Assistant Program is offered at our Richardson Campus.