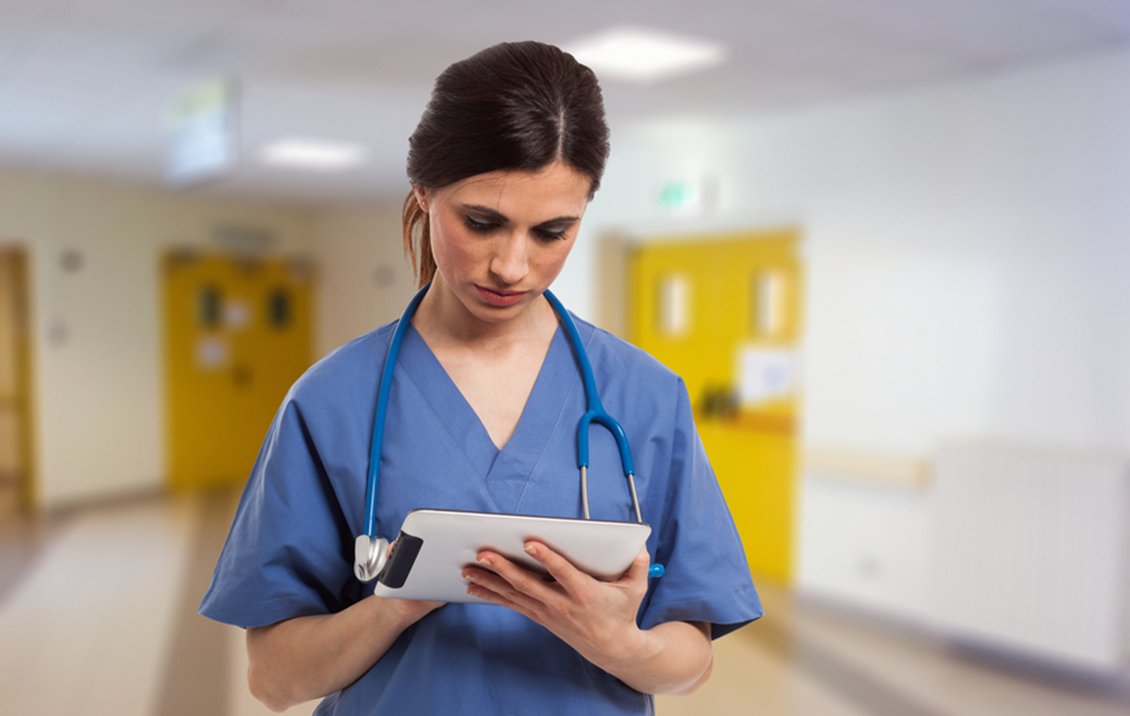 Are you good with computers and like to help others? Medical assisting might be the right career for you. During the course of daily operations, at a physician's office or medical facility, the medical assistant will learn to use medical practice management software (PMS) and electronic health records (EHRs). The use of software like EHRs is growing and the medical assistant will need to become comfortable using different software tools to manage patient interactions and medical information.
Medical Practice Management Software
This software deals with the day-to-day operations of a medical practice.  Medical practice management software allows medical assistants the ability to capture patient demographics, schedule appointments, perform billing tasks and generate reports. The main uses of medical practice management software include:
Appointment Scheduling – allows medical assistants to create and track upcoming patient visits.
Claims and Statements – processing insurance claims that would normally use CMS-1500.
Reporting – reporting capabilities to allow medical assistants to extract detailed data on financial performance and patient financial history.
EHRs and the Changes for Medical Assistants
Electronic health records (EHRs) are being adopted by physicians, moving all their patient information from paper to electronic records. Medical assistants should learn the Electronic Health Record software to better manage patient records. Some of the benefits of the EHRs for medical assistants include:
• Digital formatting of information to be shared over a secure network
• The ability to better decipher physicians' hand-writing, minimizing mistakes
• Decreases billing processing time for a more accurate billing system
• Better tracking of care and outcomes
• Helps trigger warnings and reminders
• Easier to send and receive orders, reports, and results
What is an Electronic Health Record (EHRs)?
An electronic health record (EHR) is an official health record for a patient that is shared among medical facilities and physicians. EHRs may record a range of data, including medical history, medication and allergies, immunization status, laboratory test results, radiology images, vital signs, personal statistics and billing information.
EHR systems are designed to store data accurately and keep track of a patient over the life of care. The EHR system eliminates the need to track down a patient's previous paper medical records making sure data is accurate and legible. The EHR system can reduce risk of data replication as there is only one modifiable file.
EHR Software Programs
A medical assistant must learn to use medical software in the course of education and on the job training. Electronic health records (EHRs) play a vital role in the medical industry today and learning to use electronic health records is vital for medical assistants to succeed. There are many different EHR software programs.
PCI Health Training Center's Medical Assistant program prepares a graduate to work as an entry-level Medical Assistant. PCI Health Training Center in Dallas & Richardson, Texas, is a private career training school committed to meeting the educational challenge of educating and graduating men and women who are qualified and job-ready for employment in the growing health care industry.
**PCI firmly upholds its policy of nondiscrimination. Inquiries regarding policy may be directed to TitleIXCoordinator@pcihealth.com.
For more information about our graduation rates, the median debt of students who complete the program, and other important information, please visit our website at www.pcihealth.edu/consumer-information.