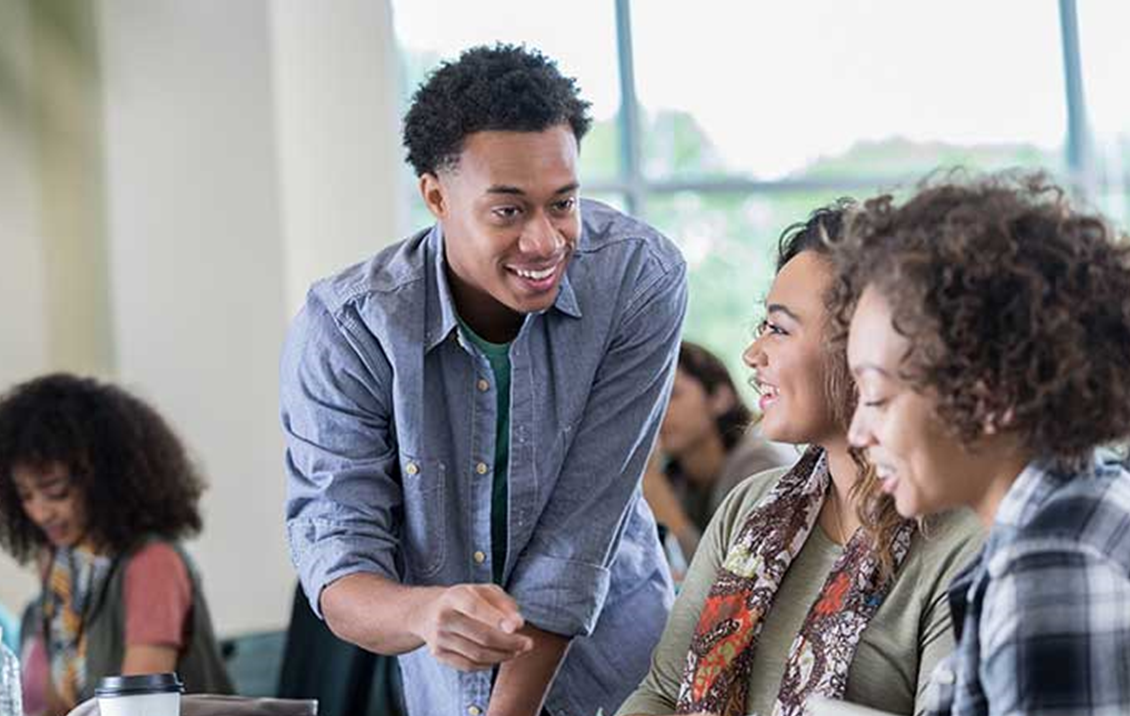 Are you about to graduate from high school or looking to find a vocational career? Vocational schools offer many different programs to help you start a new career and start earning in less than a year. Plus, some vocational school programs only take a handful of months to complete, if you are interested in attending full-time. Are you asking yourself, "What are the benefits of vocational schools?" There are many benefits to attending a vocational school. Vocational students can graduate quickly, vocational schools have smaller class sizes, they offer flexible schedules, hands-on training and career services. Now is the time to attend a vocational school and prepare yourself with a life-long career in a vocational field. Some vocational schools even offer hybrid offline/online programs to help those with personal responsibilities graduate with a new career.
Benefit #1 – Graduate Quickly
You can get a new career in as little as 6 to 9 months attending a vocational school. Attending a vocational school will get you to your career goal quicker and the student can still work while they attend. Most 4-year schools add elective classes to build general knowledge for you to supplement hands-on curriculum in vocational fields. Vocational schools in particular focus only on the skills you need to start an entry-level career in a vocational field. Vocational schools allow you to gain general knowledge outside of the classroom and focus on the necessary skills to jump start a career.
Benefit #2 – Focused Curriculum
Again, four-year colleges can require students to take elective classes were as vocational schools focus on the most important skills that a graduate will need to get a job. Vocational schools teach only the classes about the topic at hand and allow vocational students the ability to get out into the workforce quicker. Much of the curriculum is built with the local community in mind allowing vocational schools to offer an education that will mirror the job opportunities available. These local communities also producer the instructors that teach at vocational schools, so you know that the knowledge gained will be helpful at your new vocational job.
Benefit #3 – Small Class Sizes
The sizes of classes at most vocational schools are smaller and students get access to their teachers. At a 4-year University there are hundreds of students per class and the person that manages the students is a teacher's assistant. Vocational students also work closely with classmates and create life-long relationships. Vocational students learn team building skills while working with classmates to prepare them for an office setting. You get one-on-one instruction that helps you learn at your own pace, while getting individual attention from vocational school instructors. This prepares you for entry-level positions in hospitals, medical facilities, dental practices, on construction sites, in gyms, spas, resorts and many other vocational field facilities.
Benefit #4 – Flexible Schedule
Many vocational schools offer day and evening classes for those that have obligations during the day. Do you have a day job or care for a family member? The flexible schedule of a vocational school may be right for you. You can take care of family or elderly parents and attend vocational school at the same time. And, by completing a diploma in less than 6 to 9 months you can start living the life you were meant to have.
Benefit #5 – Hands-on Training
Whether lab work or externships, many vocational schools offer hands-on training the prepares students for real world situations. With hands-on training, you are one step ahead in landing the entry-level career in medical and dental assisting. Hands-on training is vital to getting that first job, as most employers will look for applicants they know are ready to work from day one.
Benefit #6 – Financial Aid
Most vocational schools offer private and public financial aid, for those that qualify. They offer tuition assistance in the form of scholarships, grants and loans. For federal financial aid, the vocational student fills out the FAFSA form and receives benefits based on need. The Federal Pell Grant is awarded to students based on the need from their FAFSA filing. Federal Student Loans allow vocational students to borrow money at low-interest rates to help pay for college expenses. Veterans benefits are also available for those that have served in the military.
Benefit #7 – Career Services
From the moment you arrive, and long after you leave, you can benefit from the people you meet at PCI Health Training Center and the services we provide to help you achieve your goals. PCI Health Training Center can provide you with advice regarding job searching strategies, resume writing and interviewing techniques. Successful graduates are important resources for us. Whether we are assisting you by identifying additional employment opportunities, keeping you connected to former classmates and PCI Health Training Center staff and faculty, or you are serving as a mentor for our current students, we value you and your experiences.
Final Thoughts
There are many benefits to attending a vocational school. Now, it is up to you to decide which program you want to study and how quickly you want to start earning. Vocational school offers quick graduation into growing fields, so now is the time to start a rewarding career in the vocational field of your choice.
Ready to choose a vocational school that is right for you? Interested in Dental and Medical Assisting Programs? PCI Health Training Center has campuses on Dallas and Richardson, TX. Contact PCI Health Training Center for more information on how to become a dental or medical assistant and start a rewarding career today.
**PCI firmly upholds its policy of nondiscrimination. Inquiries regarding policy may be directed to TitleIXCoordinator@pcihealth.com.
For more information about our graduation rates, the median debt of students who complete the program, and other important information, please visit our website at www.pcihealth.edu/consumer-information.