What Administrative Skills Will I Learn in Medical Office Assistant Training?
What Administrative Skills Will I Learn in Medical Office Assistant Training?
Start medical office assistant training today and join tomorrow's healthcare workforce.
Medical office assistants (MOAs) are healthcare staff whose organizational skills keep physicians' offices afloat. By becoming a medical office assistant, you'll join a fast-growing and dynamic workforce. PCI Health has been preparing students to thrive in the medical industry since 1978.
Administrative Skills Learned in a Medical Office Assistant Program
Medical office assistants operate on the front lines of medical facilities. Organization is essential for both patients and healthcare workers. Office skills that keep physicians' offices in check include:
Scheduling Appointments: Medical office assistants know the schedules of the doctors they work with. They avoid overbooking while making sure patients get the attention they need. This organization keeps physicians' offices the smooth-operating machines that keep patients safe.
Medical Records: Doctors need to understand their patients' medical records to properly diagnose them. Medical office assistant training teaches students how to organize medical records and make them easily accessible to doctors. Their work isn't often seen but is always appreciated.
Communicating with Patients: Medical office assistants are often the first faces that a patient sees. They need to always make sure to greet them with a warm smile. They'll use their phone and in-person communication skills to answer their patients' questions.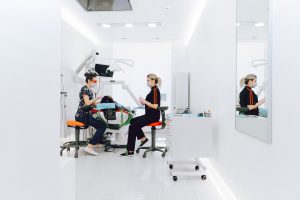 Clinical Skills for Medical Office Assistants
Though medical office assistants work at the front desk, they'll still need basic medical knowledge. This information helps them understand their coworkers and gain patient trust. Medical skills that office assistants need include:
Medical Terminology: Office assistants need to understand healthcare language to communicate with doctors. Basic medical terminology and knowledge make the patient records they update clearer and their conversations with patients more informative.
Preparing Patients for Procedures: It's understandable why a patient might be a little nervous before a procedure. Administrative assistants know these procedures enough to explain them to patients and give them confidence and comfort.
Measuring Vital Signs: Every appointment requires avital signs check. Administrative assistants often check their patients' blood pressure, height, and weight.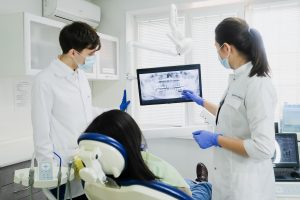 Medical Office Computer Skills
Medical office assistants need to be adaptive to technological changes in their industry. Physicians' offices rely on constant updates. MOAs have the technical knowledge to keep everything up to date. Technological skills for medical office assistants include:
Medical Billing and Coding: MOAs translate medical records into a computer language that can be understood by insurance companies. Once a patient's records are coded, they can be billed to insurance companies.
Updating Patient Records: Every medical office assistant knows the importance of well-organized medical records. They do a little tidying up every time a patient visits by updating their medical records.
Microsoft Office: Microsoft Office has many tools needed to run a medical office efficiently. Use Excel spreadsheets to organize appointments, Word to edit records and Outlook to communicate with patients.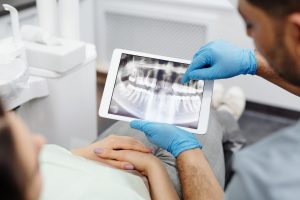 Ready for Medical Office Assistant Training?
You've got the passion to become a healthcare leader. You just need the training.
Start your journey by enrolling in PCI Health's Medical Office Assistant program. Students in Dallas and Richardson can gain the administrative knowledge needed to succeed in as little as six months.
PCI students will find a home that will support their education and the career that comes after. You'll receive the training sought out by employers and receive support from PCI's Career Services.
If you're ready for a career set to grow, pick up your phone and call (469) 518-2993 to learn more about PCI's Medical Office Assistant training.