Medical Assisting Interviews
Tips for Nailing Your Medical Assistant Interview
Often, hospitals and other medical facilities put their new hire procedures on hold for the holidays because things are just too crazy. That means, the holiday season is an excellent time to brush up on your interviews so you can nail that next medical assistant interview, starting the New Year off right.
5 Tips for Nailing an Interview for a Medical Assistant Position
The following tips can help you to organize, prepare and present yourself well so you come out ahead of the pack when you show up for that interview.
Be a part of the solution. As you know from your education and training, hospitals are busy places and there are always multiple balls to juggle. Your superiors will be happy to bring you up to date on procedures and protocols, but independence, confidence and self-sufficiency are highly valuable traits. If those are adjectives that describe you, highlight those traits on your resume and during interviews. Show them that as their new medical assistant, you are going to be a part of the solution, not just another complication to be handled.
Use practice questions. Having trouble coming up with conversations with Uncle Bob or your cousin's new fiancée while waiting for the traditional holiday shindig to commence? No problem! Hand over your list of potential interview questions and ask them to play interviewer. It's a great way to get feedback from someone you don't normally resonate with and they may have a more objective opinion of you than your mate, sister or mother. Some of the practice questions you'll want to be prepared for are:
• How much experience have you had with patients?
• What is the greatest challenge for you as a medical assistant?
• How would your former co-workers/managers describe you?
• Describe your worst patient story and how you handled it.
• How do you counsel your patients?
• Are there ways that you have learned to save time, be more efficient or cut patient/facility costs?
• What makes you think you'll be a good fit here at Hospital XYZ? If you can come up with original, grounded and honest answers to these questions, you'll be ahead of the game.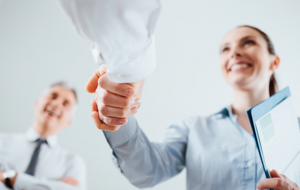 Be honest, even when it hurts. We all want to appear flawless during a job interview, so the honest answer to an interview question might not feel all that flattering. That's exactly why you should give them your honest answer…with a tweak. Many interviewers are bored and wary of prospective hires' "Look at me! I'm awesome!" approach to interviews, so a little humility, honesty and willingness to show your weak side set you apart and strike a little admiration in their hearts. The tweak, is that you want to put a positive spin on it. Thus, if you were to be asked to describe your worst patient story and how you handled it, feel free to share a story where you totally screwed things up. Admit how horrible/embarrassed/ashamed or whatever you were, and THEN share what you learned. You can conclude by quickly sharing an example of a similar situation that was handled swimmingly because of what you had learned from the original mistake.
Look your very best. If there is any question of erring on the side of casual or more formal, err on the side of formality. You'd be amazed what Millennials show up to for job interviews. In fact, with the holidays coming up, take advantage of killer sales and holiday money and treat yourself to a designated "Interview Outfit" or two. Save them exclusively for interviews so you always look very sharp and put together – and so the outfits are always clean, pressed and ready to go.For this industry, you should:
• Wear modest clothing (no jeans, t-shirts, short skirts or tank tops).
• Avoid open-toed shoes or sandals.
• Wear limited jewelry/accessories.
• Take it easy on perfume or cologne.
• Be clean cut with neat, clean fingernails. Taking time to observe these rules shows that you care and that you are conscientious about how you present yourself to them – and eventually your patients and their families.
Be prepared to ask them a few questions. A job interview is also your opportunity to learn more about what you're getting into so be prepared to ask them a few questions as well. Your interviewers may ask you to interview them, or, at the very least, ask if you have any questions. While it may not be appropriate to take out a 10-point list (not at this first interview, anyway), it is a good idea to have a few questions prepared. If nothing else, it will help you stand out a bit from nervous interviewees who simply said, "No," and then left.
Examples of questions that are important to ask and can make a good impression include things like:
• How long have some of your key medical assistants worked here?
• Are there opportunities for advancement here?
• How would you describe the mission statement and workplace values?
• What do you enjoy most about working here?
Believe it or not, you may walk out with a job offer you opt not to take, depending on their answers and body language.
Have you been interviewed for a medical assistant position recently? What advice would you share with our PCI followers? Post your tips in the message box below.
**PCI firmly upholds its policy of nondiscrimination. Inquiries regarding policy may be directed to TitleIXCoordinator@pcihealth.com.
For more information about our graduation rates, the median debt of students who complete the program, and other important information, please visit our website at www.pcihealth.edu/consumer-information.